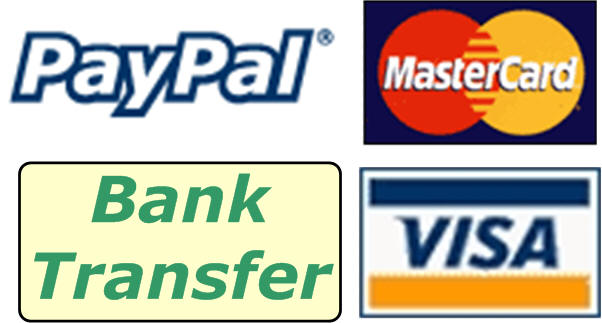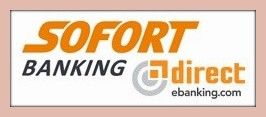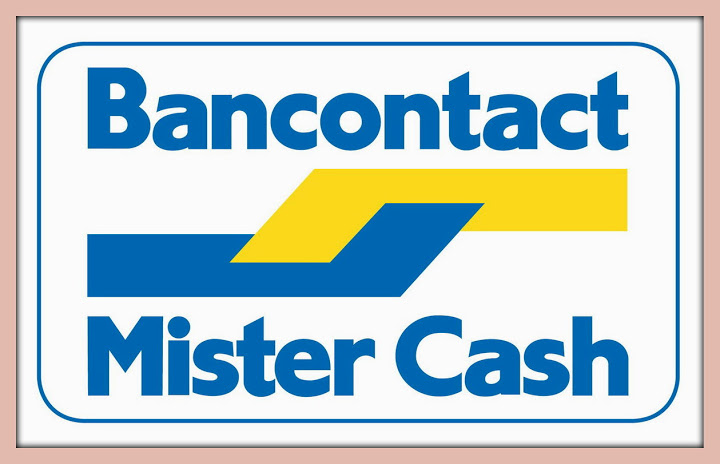 Payment Methods
With us you have multiple payment options. All our methods of payment are guaranteed safe. You can choose from the following options:


Paypal, Credit Card & Debit Card, Bank Tranfer, Sofort Banking & Mistercash
The most common and convenient way to pay is by Paypal, Credit Card or Bank Transfer
Paypal is the fastest away, is very easy and safe.

Paypal
Through PayPal you can make worldwide, fast, secure and easy payments with your credit card or bank account.
All you need to do is sign-in with Paypal and link your checking account and / or credit card to your Paypal account.
The receiver you'll only need to complete your payment. An email address
There are now more than 100 million people / companies with an account with Paypal
Credit Card & Debit Card
- Visa
- Mastercard
- Maestro
Bank Transfer
When you choose the option bank transfer you will receive after placing your order a confirmation e-mail with your order number, & the amount that must be paid on our bank account. Once we have received your order with the total amount we will generally ship the items the same day.

• Bank Transfer is safe
• Please allow one to three business days book time.
• Pay when you want.

Note: If you choose to pay, the products will be held for 7 days for you. If the total amount is not received within this period, the reserved products are again available for other customers.


Sofortbanking ( Germany, Austria, Switserland, Poland, Belgium and Netherlands )
Are you living in Belgium, Germany, Switserland, Austria or Poland?
Now you can pay for your purchases at Lady Habits via the familiar Sofortbanking (formerly Direct Banking).
All your payments are real-time and easily via a secure environment.
Mistercash ( Only for Belgium)
Are you living in Belgium? Now you can pay for purchases through the familiar Bank / Mister Cash you.
This payment option is similar to iDeal in the Netherlands. All transactions are processed in real time via the secure payment page of your own bank.
So you get also provided a bank card with a personal PIN code. If you want to qualify for this, you can contact your current bank.