Sweet kisses underneath the mistletoe, shimmering lights, nostalgic songs, lovely presents and happiness overload, it's almost that time of the year again!
We are so counting down until Christmas. We can't wait to spend the days with our loved ones, eat lots and lots of food, get spoiled rotten with presents and last but definitely not least, looking absolutely stunning in our lovely body con bandage dresses.
Look like a million bucks in our Christmas dresses
We have selected some glamorous Christmas dresses to make sure that you'll have the best Christmas ever!
And the great news is, you can look like a million bucks for a cheap price in our webshop. And make sure to save the date, December 21, because we are having a sample sale!! Find more information here
Get ready for the Lady Habits wish list and be a knock out this Christmas!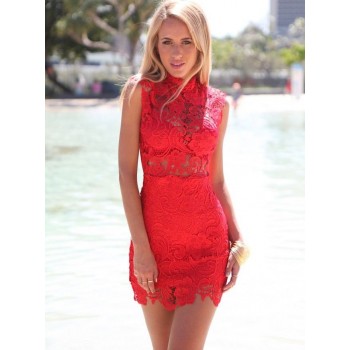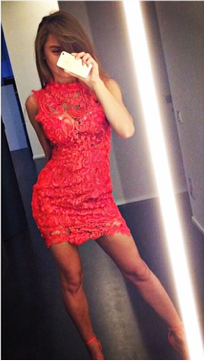 The Carmen red lace dress like blogger Olga Chocolate
In this lovely dress you get sexy and classy. The colour is mind blowing and the lace in this design is just breath taking. Wear this little number with some classy pumps, preferably in black or gold and a cute shoulder bag or clutch. Also available in black and white
Go directly to our Carmen red lace dress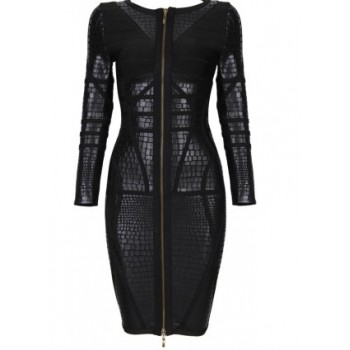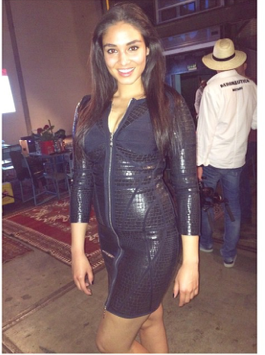 Irina black body con bandage dress like Miss Netherland 2014 Tatjana Maul
Beauty with brains Tatjana Maul knows what style is and shows it off in this elegant black body con bandage dress with long sleeves. This black dress is perfect for many occasions and party's. It has croco leather pieces for an extra luxurious look and a cheeky zipper in the front. Mix it with a pair of sexy ankle boots with a peep toe and finish it with a stylish clutch in a eye catching colour.
Go directly to our Irina black body con bandage dress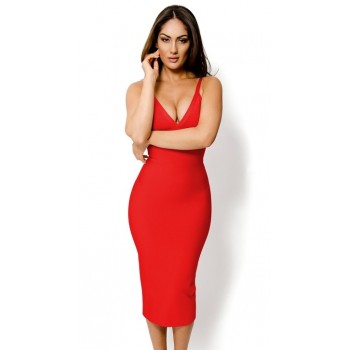 Jhene red v-neck body con bandage dress
This dress is just everything this Christmas! The colour is perfect, the design and fitting are timeless and off the hook! The midi length makes it super elegant and the way you will feel in this dress is just priceless. This red hot body con bandage dress is one of our best Christmas dresses we have, so what are you waiting for? Also available in black, blue and nude
Go directly to our Jhene body con bandage dress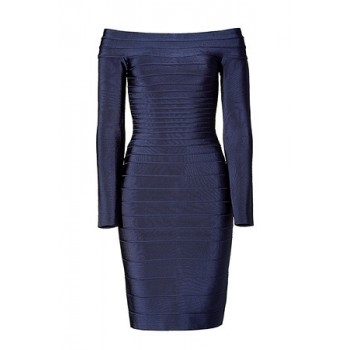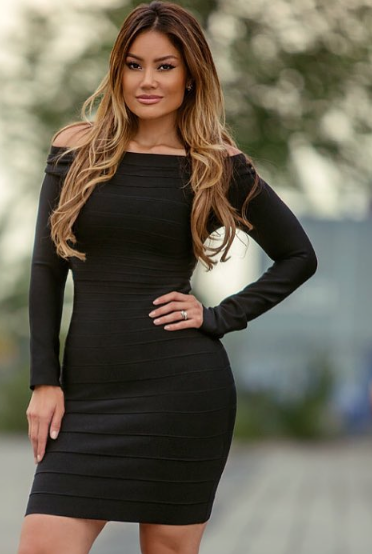 Amber boatneck dress like famous make up artist Mifa Man
This blue body con bandage dress with long sleeves gives you 'the perfect daughter in law- look'. The boatneck-style says your sassy and the midi length of this dress says your classy.
This midi dress in navy colour looks good with black heels. To make it distinguished try it with a a stylish pair of open heels in silver colour and a silver coloured clutch. Also available in black.
Go directly to our Amber boatneck bandage dress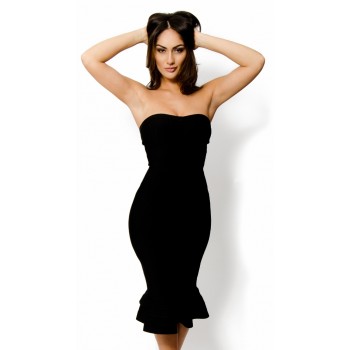 Leyla strapless black bandage dress
Our Leyla body con bandage dress is a strapless dress and has a fluted hem. It's très chic and has an effortlessly glam look. Keep it elegant and simple with some lovely pumps or give it a fabulous twist with some red hot heels, clutch and dito lips. If you are looking for a sweet and lovely Christmas dress, then this dress is just perfect for you!
Go directly to our Leyla strapless body con bandage dress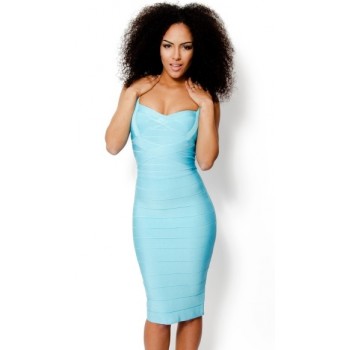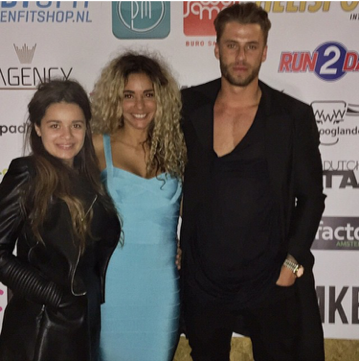 Ada midi dress like actress and fit mom Faya Lourens
In this light blue body com bandage dress you look absolutely fit and stylish like Dutch actress Faya Lourens. It has a super body hugging design. Thanks to the strong bandage you can eat as much as you want during your Christmas diner, because it keeps everything in it's place. This colour isn't the typical Christmassy colour, but that makes it extra cool. Keep it flawless with a pair of silver or black open heels and a stylish shoulder bag. Also available in red, dark blue and white.
Go directly to our Ada midi bandage dress
Adele key hole bandage dress like our own blogger Lorraine
This body hugging dress is just breathtaking. The colour pops out just like the key hole that's finished with a golden chain. The long sleeves make sure that you keep it classy. The bandage feels like a second skin and let's you eat everything you want this Christmas, because just like all our body con bandage dresses, it keeps everything in it's place, just the way you want it.
Wear this sexy red key hole dress with a pair of black or golden killer heels and stylish clutch.
Go directly to our Adele red key hole bandage dress
Be sure to have a flawless look and put on your make up with our MAC make up brushes.
Go directly to our Mac make up brushes
Our Waist training corset will give you that sexy hour glass figure in our body con dresses. Take a look at our blog or read more information here.
Go directly to our waist training corset
For more of our dresses click here
Are you looking for even cheaper body con dresses? Go to our Sale